A one button suit jacket is a staple in our opinion. That and the two button jacket. However its often the two button suit jacket that gets the most attention. We see it all the time when clients come in to us, looking to have a bespoke suit created. They often opt for a two button option immediately or they question whether a one button would be suitable in our opinion. Like anything, the answer often depends on what their suit is desired for. That's the beauty of a made to measure suit; you can craft it to exactly what you want it to do (or purpose you'd like it to serve).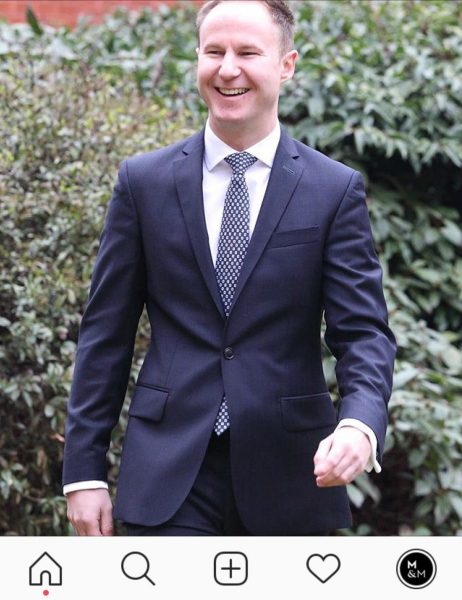 Every year many young men enter into the workplace. Most them needed to do something they've been completely unfamiliar with up until that point. Thats wear a suit. For many this can be quite an exciting yet also daunting experience. Considering many may not have a source of knowledge and experience to guide them. That leads us to the question that was recently asked…..
Can A One Button Suit Jacket Be Worn In A Corporate Environment
To begin with, lets make it clear that its not only new suit wearers who may have this question. Quite frankly there are some men who've worn suits for years but been to scared to ask because it seems like a silly question. So inevitably they watch what everyone else is doing and opt for a 2 button suit.
Another thing to bear in mind is that the 2 button suit seems to dominate the ready to wear clothing racks, which will also influence how men view their (2 button suits) popularity and appropriateness.
The Verdict
We give our full opinions on the one button suit jacket in this edition of Morts & More Moment. Let us know your thoughts on it. We hope you enjoy. Click here or the image below to watch it on Youtube.
See You Soon
We hope you got a lot of useful knowledge from this article and hope to see you for all of your sartorial needs. By appointment only, we can meet with you to discuss and create your bespoke garments. We're based in Bank, London. Book your appointments here.